From: Christiana Augustine
Bill Whitworth
Thursday 12:21 AM
Dear Friend,

"Shalom Aleichem Ha Shem Yeshua Ha Meshia…"
"Peace to you in the name of Jesus my Messiah…"
Come take an incredible journey to Biblical times to experience Jesus in His last days on earth!
In this one of a kind musicdrama, experience the Easter Resurrection story as seen through the eyes of a rabbi in training. He sees the problems in the Jewish orthodoxy of the day, and he ponders the miracles of Jesus, even though his teachers ridicule him. Gradually, he becomes a believer in Jesus as the Messiah.
Because a Jew who accepts Yeshua (Jesus) as his Meshiach (Messiah) is called a completed Jew (still Jewish, but now his faith is complete), this play is sub-titled: "The Complete Rabbi."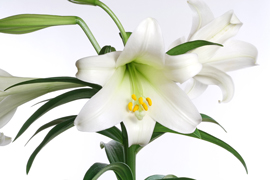 Why this Play was created
Just about all Christians like to celebrate Easter (or, as some prefer to call it, Resurrection Day), and there's something really wonderful about all the music that has been written for the celebration of Easter. Every church has a few members who need edification about who this Jesus person is, and most of us can use the reminder of how great He is. What better way to edify Christ's church than with a story that captures their imagination along with all the beauty of resurrection music?
Easter Sunday is observed in churches worldwide. Easter sermons usually speak of verses from the Bible associated with the resurrection of Jesus Christ, retelling the story of the death and resurrection of Jesus as he sacrifices his life for the good of mankind. While this story has been told hundreds of times at churches, it still gives people the hope they need in times of trouble and despair.
So here's an Easter Resurrection Play with a storyline that is scripturally accurate with a composite story line woven in – lending it a human interest as well as a closer look at some of the religious practices of the day with which Jesus had so much conflict. Great resurrection music is interspersed throughout to help tell the story. All of it is presented in a manner that is entertaining while encouraging spiritual growth and providing great teaching and evangelism opportunities.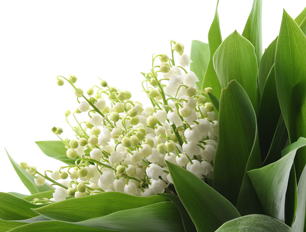 Some features that demonstrate how easily this play is presented:

Presented in Reader's Theater Style – This is a drama art form which makes the audience a part of the program itself (We show you how with a staging document)
Nothing to distract you from the message – A minimum of scenery and costumes are used but the message is not minimized. (More elaborate scenery and costumes can be used if desired)
Only a few key players need to memorize their scripts – Other participants sing and/or read their scripts or have only a few easy lines to say.

"My experience of staging The Complete Rabbi Easter Resurrection play at our church is that the play was a real encouragement to our Church Body."

~ Terry Walling, President, Leader Breakthru
(former Pastor of Community Baptist Church of Placentia, California,
where the play was first performed)
A Great Play for Easter
Just think, you'll not be asking this year, "What are we going to do for Easter?" And with a little creativity you can present a modified version every year and never ask that question again.
Great Entertainment
This is a combination of music and drama presentation that is sure to please your audience. The total presentation causes you to think reflectively on the message it presents.
Great Evangelism tool
No survey necessary to tell us more people than usual attend Church on special holy days like Easter; you just have to look at any church parking area. People who do not regularly attend church services come together with the "regulars" to hear the Easter sermon. With this play, the unchurched or back-slidden have a great reason to come to a church event.
Great Teaching tool as well
Only Biblical text is used in the play except for the dramatic parts, which carefully support scripture throughout. A great opportunity to teach or reinforce Bible Knowledge to those occasional visitors who only attend church service at Easter and Christmas. At Easter some religious ministers focus their sermons on current issues, such as war, poverty, global warming and other worldly events. With the Resurrection play, people can relate to how Jesus Christ gave everyone hope that, even through difficult situations, hope, faith and love can get us through the problems.
Original Songs
Bill Whitworth, the author of the play wrote two original music pieces especially for this play. Two other songs were arranged from traditional melodies to uniquely fit the play. These songs are not available any place else.
Since I know it's 100% to your benefit to act right away, I want to encourage you to action by giving you every possible reason to say YES today!


If you respond immediately, you'll also receive the following very valuable bonuses:
Bonus #1

A Special hand-out — Value priceless
A modifiable 5-page Word document that explains the play to your audience to help them understand the play quickly and participate with responsorial phrases if you choose. Simply enter the name of your Church or organization, edit, make it shorter or add any additional information you wish, print and make copies; that's it, you're done!
Bonus #2
Sheet Music — Value priceless
The original music pieces written by Bill Whitworth and the arranged pieces are not available any place else. You get the sheet music for these five original songs when you purchase the play.
Bonus #3
Staging Handout — Value priceless
Quickly help you determine who to place on stage when.
Plus other unannounced bonuses you are sure to appreciate!
Your satisfaction is important to us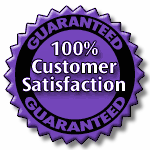 Go ahead, try it out for yourself now. Get the entire play, read the narratives, check out the songs list, sheet music and, lists, staging and rehearsal notes and play the original music. You will find that even with the serious subject, this play is engaging and awesome and uncomplicated to produce. If you are not satisfied for any reason you may request for a refund within 56 days
Easter does not have a fixed date and comes at you fast in some years.
Don't delay. Get the play and start planning now before you forget and then it's too late when you get around to it again.
Don't let the price fool you. The Easter Resurrection Play is worth every penny of $50 or more. But we are not going to sell it for that amount.
If you act right now, you will receive The Easter Resurrection Play for only $29 today.  This amount could be changed at any time. Just think about it, $29 is really a painless way to get your hands on The Easter Resurrection Play and start using it right away to minister to your Church, school or family!
It's easy to get started right away. Just click the "Buy Now" button below.
| | | | |
| --- | --- | --- | --- |
| | Product | Description | Price |
| | | The Easter Resurrection Play - "The Complete Rabbi" | $29 |
Sincerely, praying that the Easter Resurrection Play edifies you and your family or congregation.
Have a Joyous Easter!
~Christiana Augustine
Agape!
Bill Whitworth
P.S. Remember that you have the convenience of downloading this information at any time of the day or night!
P.P.S. You also get special bonuses to help you with the presentation of your play. The original music pieces written by Bill Whitworth and the arranged pieces are not available any place else
P.P.S. Don't forget that another Easter without the quality program you'll receive in the Easter Resurrection Play means one more year of wondering if an Easter play is just what you need at your church or school. You have nothing to loose. Make the decision TODAY to find out if this is the play for you!